Where should I put a window???
Leadlight and stained glass can be installed in nearly every room or area of your home. Below are a a number of examples showing the types/locations of windows we frequently install for our clients.
Bathroom
Gallery Bay Window
Fan Lights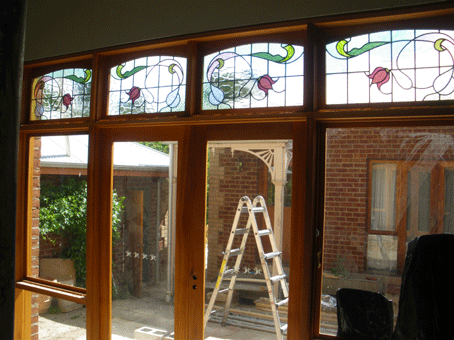 Feature Window
Front Door Surround

Internal Doors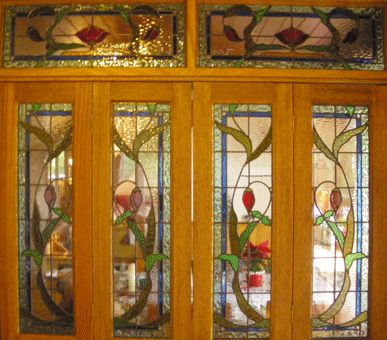 Sidelight
Stair Well
SKylight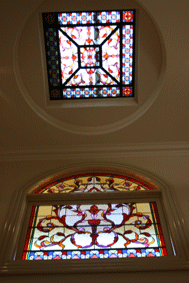 To Hide Something On the Other Side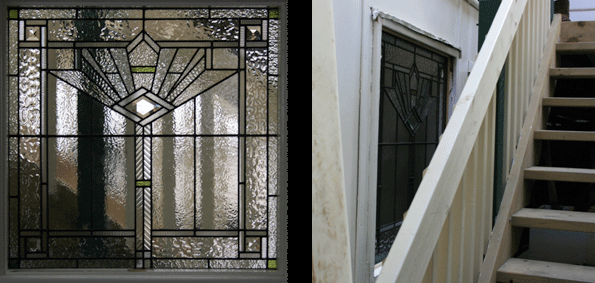 Transom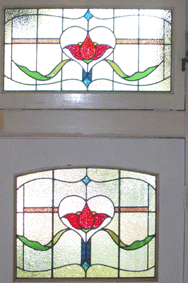 What Glass Should I Choose???
Leadlight
Lead lighting is the process of cutting coloured sheets of glass into small pieces and then placing lead in between the glass, soldering it together and then puttying it to create a particular design. There are many different styles of leadlight including:
Stained Glass
Stained Glass is produced in a similar way to leadlight, however it also has a metal/ferrous oxide painted on the coloured glass to create dimension, depth and shading. Before the pieces of glass are leaded together, they are fired in a kiln up to 8 times for different layers of paint, to make the oxide semi permanent. After the firing process is complete, the glass is then leaded, soldered and puttyed together.
Enamels
This is the process of painting finely crushed coloured glass pieces onto glass which is then fired to create colour. This can be used in the making of bowls, platters and in stained glass windows. The minimum life of enamals is around 40 year but I have see many examples of enamel paint that has lasted a much greater time.

Sandblasting
The process of sandblasting is where a resist tape is placed on glass and removed during sandblasting to create a specific design. The resist tape is removed in a particular sequence to create the required shading and depth.

Copper Foiling
Used instead of lead in intricate pieces where the glass is too small to lead or in three dimensional objects.
Slumping and Fusing
Slumping is the process of putting texture on glass by slumping it into a mould in a kiln at around 700 degrees Celsius.
Fusing is the process of joining glass of the same compatibility together by heating it up in a kiln at around 750 degree Celsius. These techniques can be used in the production of an interesting dish or to make textures in glass that can then be incorporated into a window.